Carrickfergus, a small town near Belfast in Northern Ireland, was the second air we filmed on our journey. The song talks about "wishing to be in Carrickfergus" and since filming in the town of Carrickfergus was going to be very tricky (busy noisy road, no good open views, etc.), we decided that going across the water looking over to Carrickfergus would be a better option. Thanks to Googlemaps we managed to identify a suitable location at Helen's Bay, near Bangor. We went for an early morning sunrise shoot!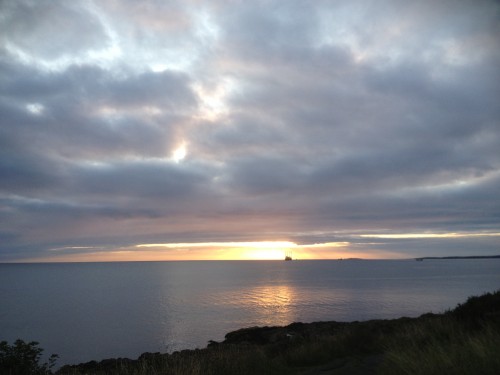 After an early morning drive to Helen's Bay, passing through Belfast, we were greeted by a beautiful sunrise. Helen's Bay looks across to Carrickfergus, so as I played I could wish I was there (in a cosy cafe with a hot drink!)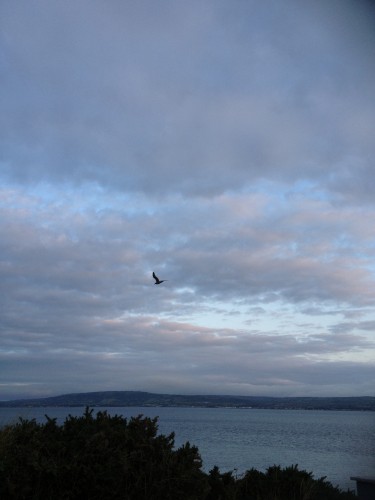 After filming successfully and getting some hot drinks at a gas station, we made our way to the other end of the bay, to the town of Carrickfergus. As we passed through Belfast again, Cathy Morris, our good friend who assisted us with the filming and production in Northern Ireland, made an interesting observation while driving past the Harland and Wolff shipyard, where the Titanic was built. This year 2013 is also the 100th anniversary of the sinking of this magnificent ship. Her thoughts are included in the film!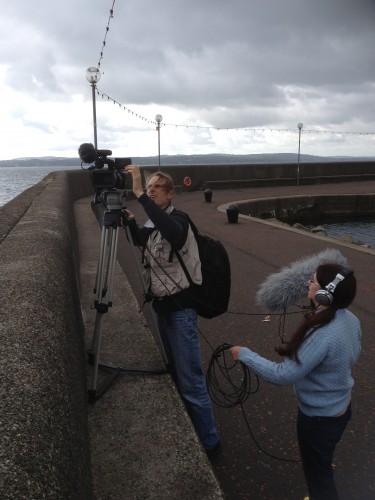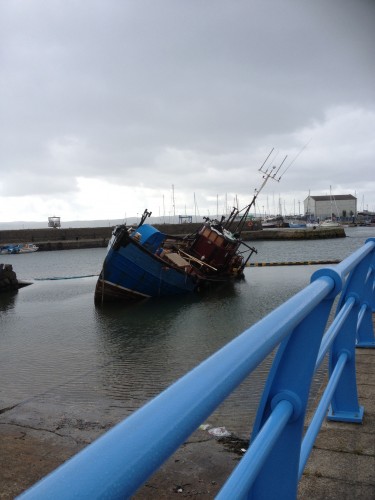 In the afternoon we had a lovely time visiting the The McClean Family in Bangor. What a great gang of fantastic musicians, and it was a treat to play with them! Especially gorgeous version of Carrickfergus!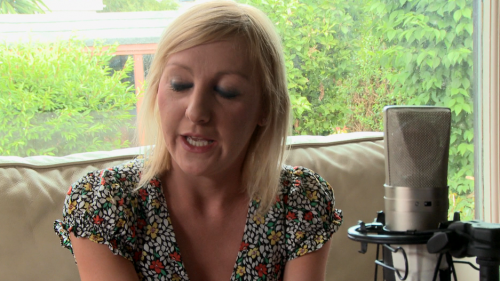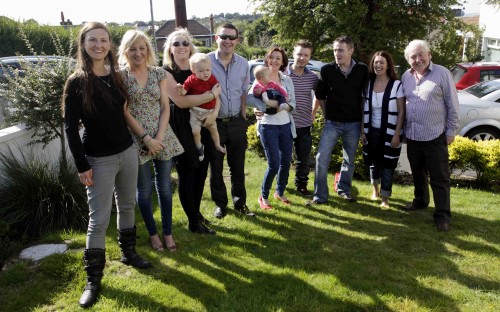 I wish I was in Carrickfergus, only for nights in Ballygrand.
I would swim over the deepest ocean, the deepest ocean for my love to find,
But the sea is wide and I cannot swim over and neither have I wings to fly.
If I could find me a handsome boatman to ferry me over to my love and die.
My childhood days bring back sad reflections of happy times I spent so long ago.
My boyhood friends and my own relations have all passed on now like melting snow,
But I'll spend my days in endless roaming; soft is the grass, my bed is free.
Ah, to be back in Carrickfergus on that long road down to the salty sea!
And in Kilkenny it is reported there are marble stones as black as ink.
With gold and silver I would support her, but I'll sing no more now till I get a drink.
I'm drunk today and I'm seldom sober, a handsome rover from town to town.
Ah, but I'm sick now, my days are numbered, so come all ye young men and lay me down.
In Kilkenny on our way up north I saw some striking black headstones in a cemetry. Perhaps this is what was being referred to… he's longing to be buried in his home land, with one of those black as ink marble headstones!