Inch Strand is a beach in County Cork. Ilse lived near Inch Strand and was inspired by it to compose an air: "I moved to Ireland nearly 12 years ago and lived near Inch Strand for four years. There was such a beautiful atmosphere in the cottage and on the land, and I loved looking out to the sea from the kitchen window. Everyday I would walk down to the beach and fill myself with sea wind. It was always worth doing the walk, even if initially the weather looked appalling! I made lasting friendships with people who live in the area. When we had to move it was very disappointing that there were no other available houses in walking distance of the sea! I had been playing a lot of Irish music and working on making interesting arrangements of Irish airs for solo cello, so when I had to move it was only natural that I wanted to express my sadness at leaving by writing an Irish air! I listened to the wind and tuned into the land, and the music flowed out. I still have the music to always connect me to the positive and wonderful feeling of living there."
We filmed at Inch several times over the course of our project. The first time was for the promotional video, which we recording May 2013. And to finish where we started, our tour ended on Inch Strand on the 12th day. The weather was perfectly moody that day. Ilse put up a perfect performance of her own composition, adding to the Tradition of Irish airs.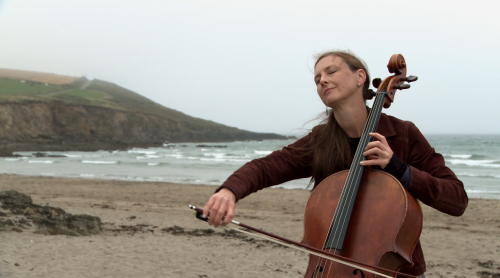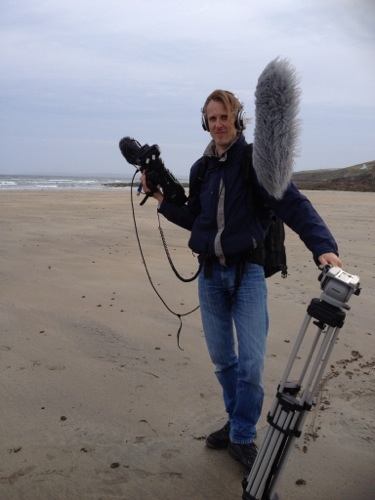 In fact, over the course of project, before the tour, we did two earlier attempts to record this air. From that material we put together a "Behind the Scenes" video / teaser.
Listen to and Download all the music from LTT HERE